ALBERT THE OWL

November 2012 - Art direction - Graphic design - UX & UI design
CREATION OF A SHORT CARTOON (30 TO 60 SECONDS) WITH A CLEAR INTENTION.
4 DAYS OF WORKSHOP'S ANIMATION WITH MELANIE HUBERT-CROZET
The story tells about the amazing transformation of an owl named Albert.
It appears neutral, naked, vulnerable. Suddenly, the transformation begins. Feathers are growing and coloring. Rosettes are appearing to hypnotise the audience.
Varnish is coloring its nails. The magic is acting to disguise Albert.
TOOLS
Stop motion gathered with vectorial animation.
SCRIPT BREAKDOWN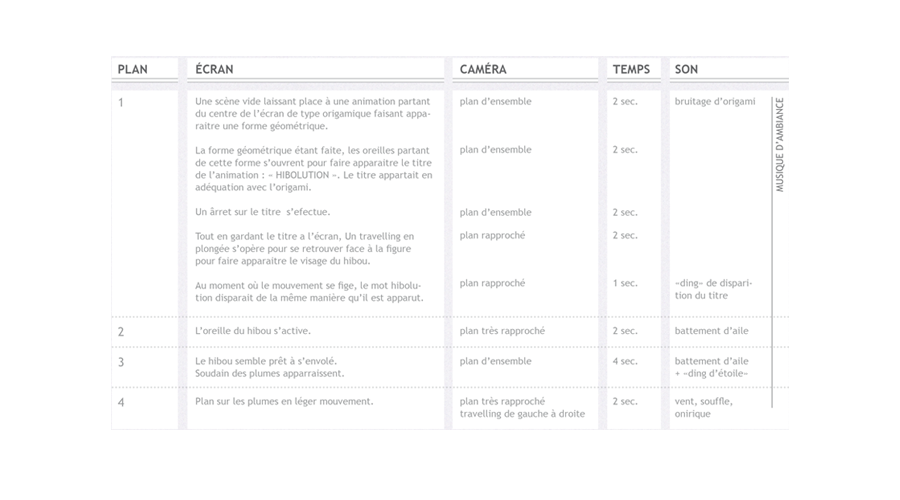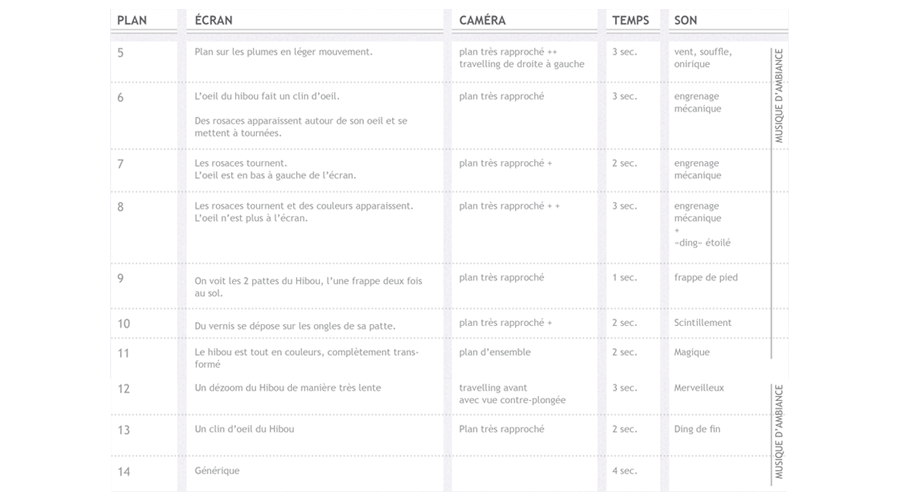 STORYBOARD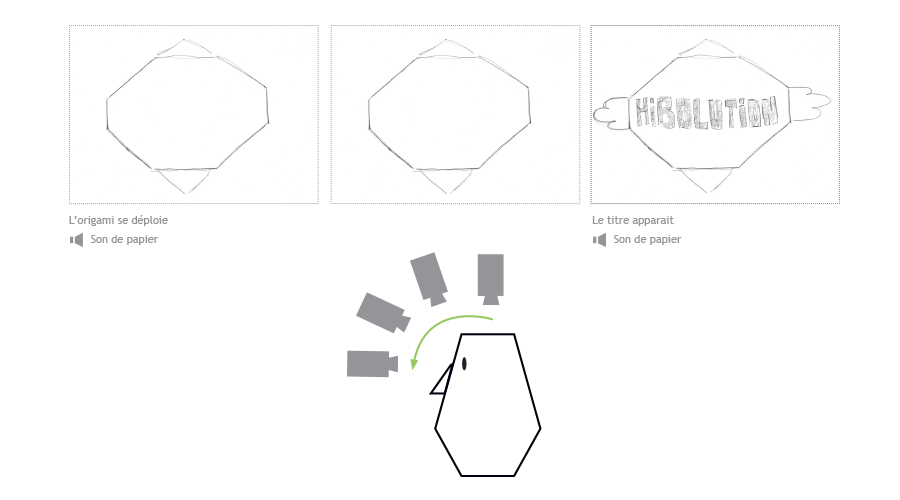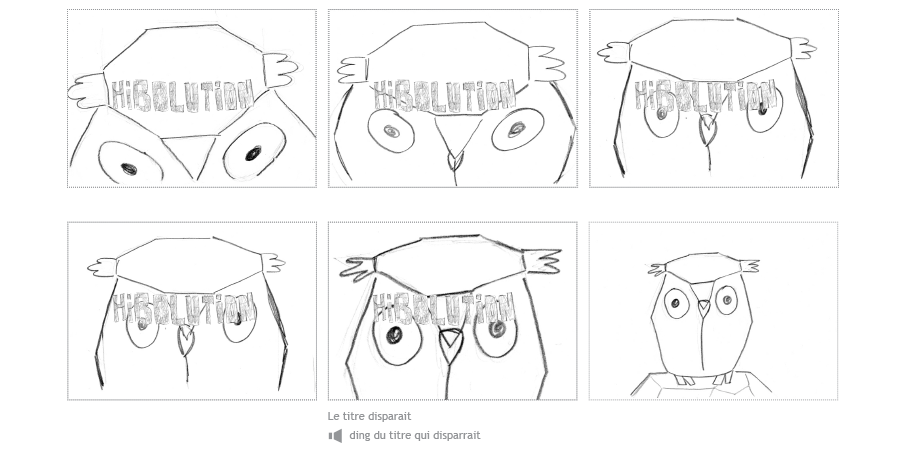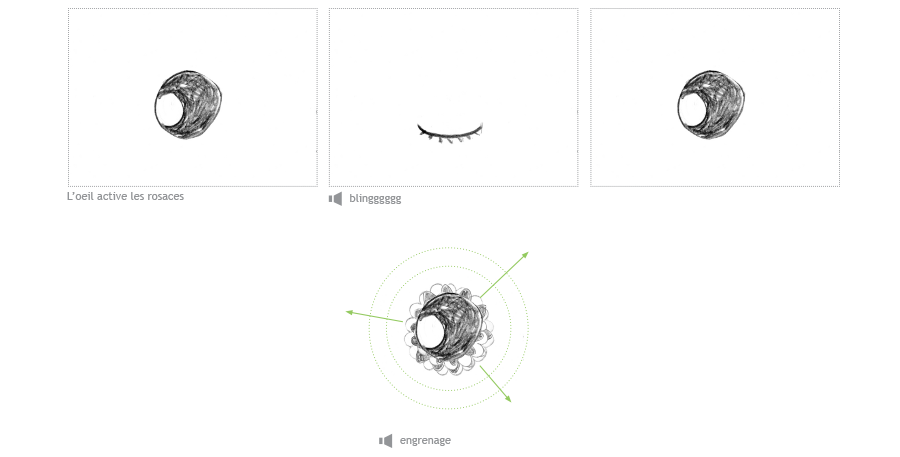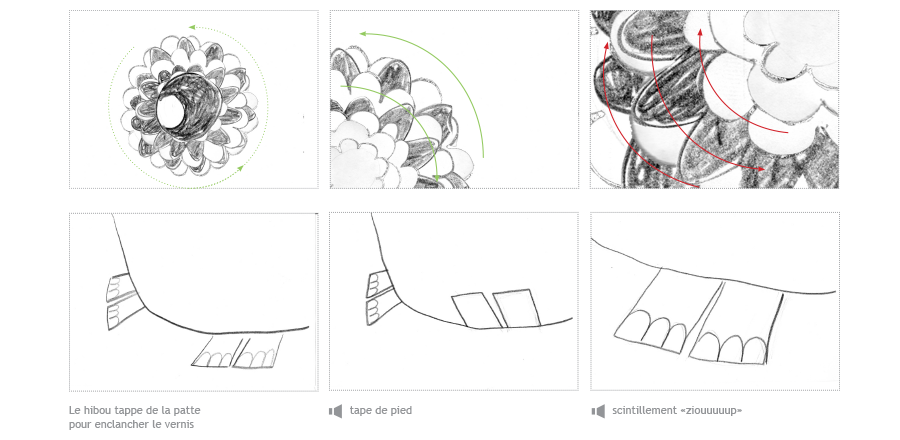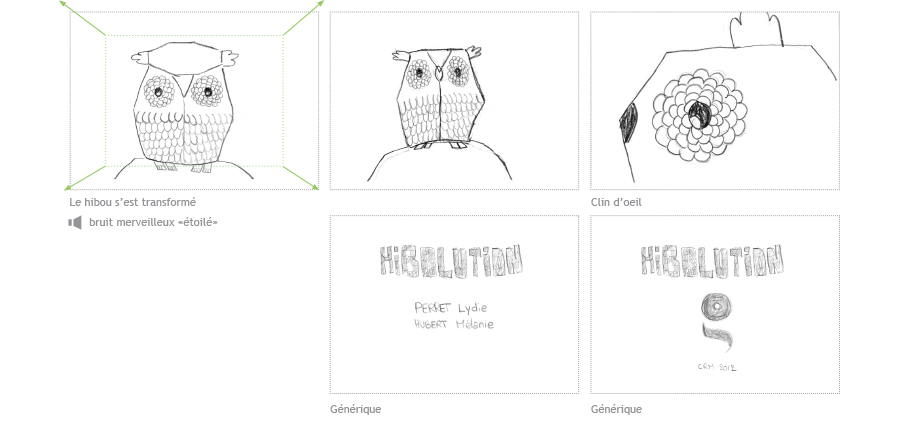 GRAPHIC DESIGN