WEBSITE TO PRESENT THE NEW FALL-WINTER TEXTILE COLLECTION 2015
October 2015 - Quechua - Art direction - UX & UI design
 TEAM WORKING WITH JULIE BLANCHI, ESTELLE GIORDANI, LAURA BRACONNIER AND THE AGENCY "MNSTR"
A fun interactive experience to show the products diversity to get the customer to buy a all set.
CHALLENGE 
- Adding value to the new season collection.
- Experiencing a more participative way than the catalogue.
- Helping the customer in his choice by informing him on the different ranges.
- Increasing traffic website, sales and average basket.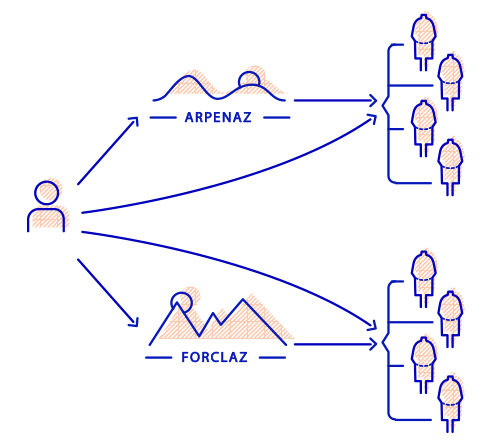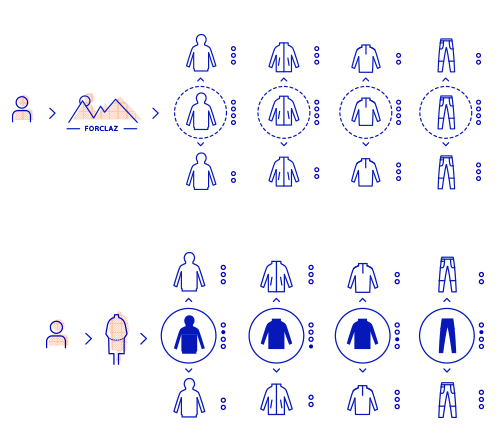 TO START THE INTERACTION, WE CAN CHOOSE FORCLAZ OU ARPENAZ, THE HIKING LEVEL.
Creating our own panoply or being inspired by differents looks.
- We can create an outfit by ourselves. For each layer, we choose a product and its colors.
- We clic on a panoply to see the products in details. We can change each products and its colors.