PERSONALISED EQUIPMENTS
2016 - Quechua - Art direction - UX & UI design
TEAM WORKING WITH GAETAN MARTINON, AND THE AGENCY "ORES"
Online plateforme made for nordic ski clubs to custom and buy outfits.
Equipments can be personalised with various colors. This platform had to be simple & ergonomic : the less clics, the better for the customer.
CHALLENGE
Attracting attention to products collection by using pictures showing them in use on their natural playground.
Reasserting the value of Quechua's Brand value through strong iconography.
STEP 1 – HOMEPAGE
To beginning, we had to choose 1 outfit on 3: Club panoply, Classic panoply or Seamless panoply.
STEP 2 – PERSONALISATION OF PANOPLIES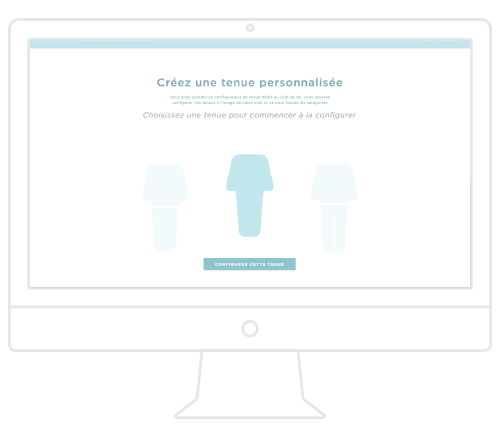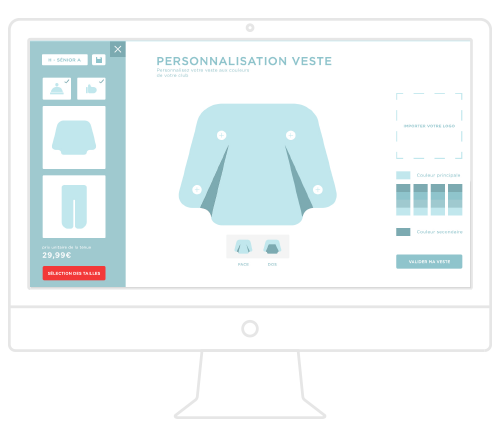 STEP 3 – SIZES SELECTION
STEP 4 – SIGN IN
STEP5 – FINISHING THE COMMAND