MOBILE APP FOR HIKING
June 2014 - Agency Implicite - Project management - Art direction - UX & UI design
Setting up of a new interactive concept to highlight new hiking itinerary for "Communes du Mont d'Or et des Deux Lacs" in the Jura region – (France).
CHALLENGE
Design a playfull interaction between hikers and nature that allows to access information about fauna and flora.
Increasing the crowd and visibility of the project by creating social links.
Increasing tourism in this area. Spotting light on natural and cultural local heritage.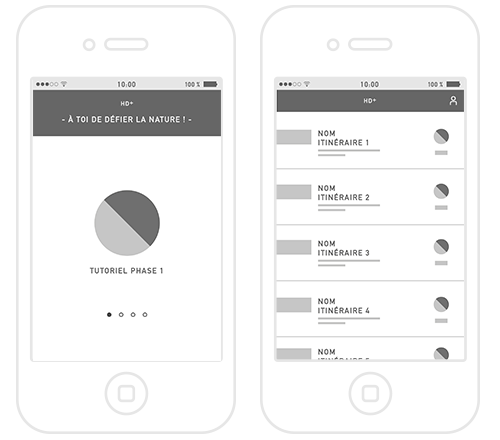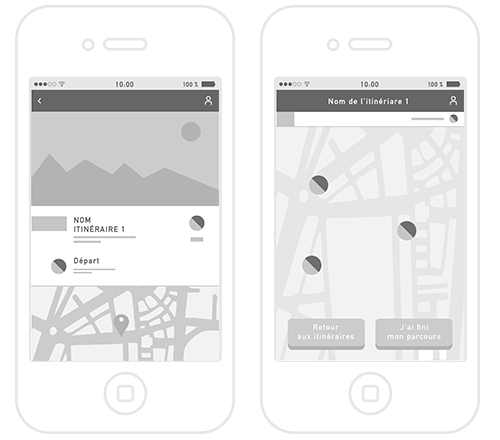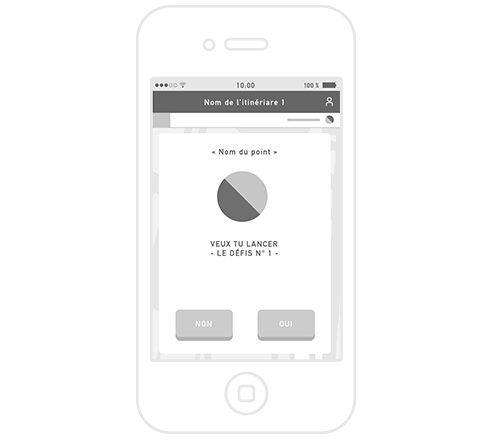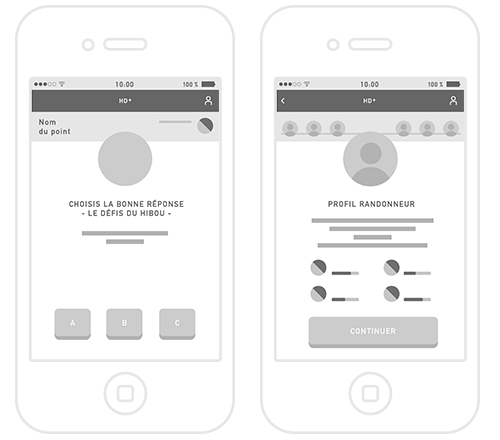 THE APP IS BASED IN REACHING SPOTS
Each achievement release a new information about the surrounding environment.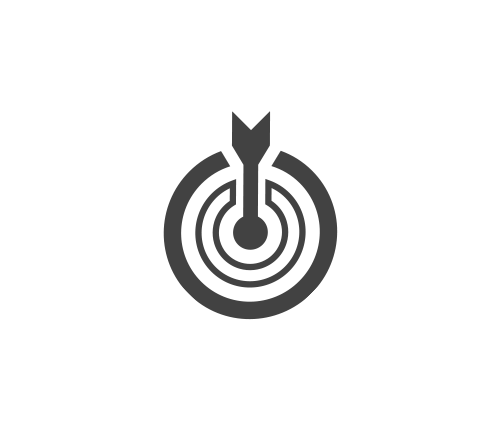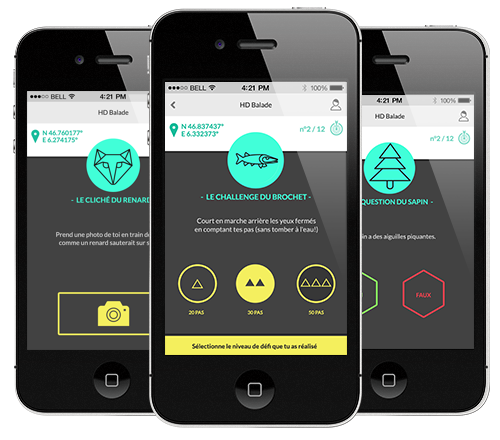 THE DIFFICULTY OF EACH ACHIEVEMENT SHAPES THE HIKER'S PROFILE.
With such a profile, you will be able to defy or invite new hikers.